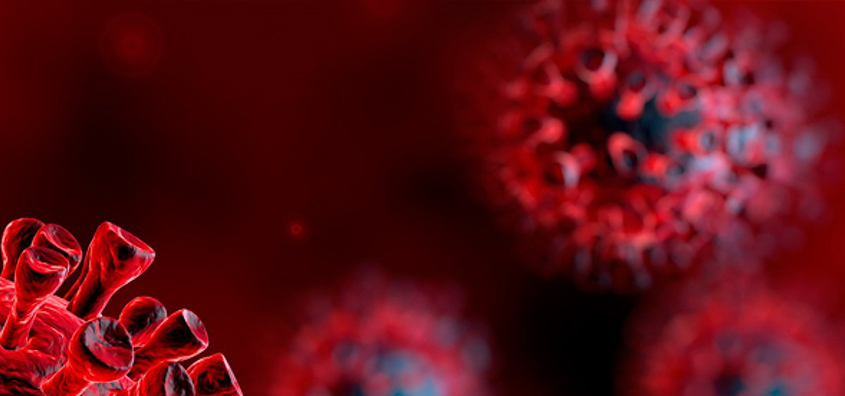 As Pandemic Progresses, Promising Projects Thrive or Fail in Rally for Effective Coronavirus Treatment
The COVID-19 global pandemic united the pharmaceutical world and forced it towards a common goal.
Research facilities across the world rally to develop treatments that may mitigate the novel coronavirus' impact on patients' well-being. Evaluation processes are being expedited – and research teams discover if their projects move forward, or fail, in shorter time frames than ever before.
The main treatment option in the United States, a repurposed drug called chloroquine/hydroxychloroquine, has begun to seem less reliable than originally believed – after a study published in the New England Journal of Medicine shed light on the drug's apparent lack of efficacy, along with safety issues.
A population in need of dependable treatment has drug developers and governments combining efforts to find a viable solution – with some notable efforts starting to take lead.
In the nick of time
U.S. President Donald Trump's decision to expedite the Food and Drug Administration (FDA) approval process for coronavirus treatment and testing submissions starts to yield results, such as the Laboratory Corporation of America's at-home testing kit, which is expected to hit shelves in the coming weeks.
While the FDA's abbreviated timelines have cut many ultimately ineffective projects short, several companies are making the most out of the Oval Office's emergency directives – and foreign regulatory bodies are following suit.
Across the globe, different treatments yield victories and failures in labs and on the very front lines of healthcare efforts. Among them are drugs such as remdesivir, the aforementioned chloroquine/hydroxychloroquine, and ifenprodil.
Gilead Science's (NASDAQ: GILD) remdesivir is an antiviral drug that's expected to work by blocking the virus from replicating itself in the body.
Vancouver-based Algernon Pharmaceuticals (CSE: AGN; OTC: AGNPF) comes into the fold with its NP-120 (Ifenprodil). AGN identifies drugs that have already been approved in foreign markets – thus cutting down on development and research costs- and, after due dilligence, introduces them to the North American market. In NP-120's case, it's already approved and is being prescribed in Japan and South Korea.
Progress and setbacks
Gilead's remdesivir showed promise in early stage trials. A New England Journal of Medicine report showed it may have improved some patients' breathing ability.
More recent developments saw the World Health Organization accidentally post a draft report of the drug's Chinese clinical trials on its website. In it, its efficacy was put in doubt – as it seemed to cause no improvement in patients' symptoms nor reduced the overall mortality rate.
The report was taken down and Gilead labeled it as a "mischaracterization". They declared that the leak featured information pertaining to an "incomplete" trial.
Chloroquine, an anti-malarial drug, was thrust into the spotlight after President Trump mentioned it in a polemic press briefing, after which an ardent debate over its effectiveness or lack thereof was ignited. It ultimately reached American hospitals and was put to the test.
Thousands of patients received chloroquine/hydroxychloroquine treatment across the USA.
While preliminary data showed promise, new studies are revealing potential negative effects. Specifically, a seeming lack of improvement in treated patients, and higher mortality among elderly patients than their non-treated counterparts.
The situation has forced regulatory bodies such as Health Canada to emit warnings for the drug.
Algernon's ifenprodil enters the fray wielding the characteristic of being a tried-and tested, safe-for-humans product. Originally conceived as treatment for certain neurological conditions, Algernon's team has repurposed it to treat idiopathic pulmonary fibrosis (IPF), acute lung injury (ALI), chronic cough, and coronavirus. The company's overview of its ifenprodil program for COVID-19 treatment is available online.
Entering the final phase
While hydroxycloroquine and remdesivir's setbacks happened further down the line from where NP-120 stands today, it remains is a notable contender to look out for as a potential COVID-19 treatment.
Algernon Pharmaceuticals announced a Phase 2b/3 Clinical Trial Application submission to Health Canada, via press release.
An initial 100 patient trial will serve as stage 2b. With promising preliminary data, their efforts would be placed on a fast lane into Phase 3, without need for a new application.
Upon approval, AGN will conduct a multinational clinical trial. The same study protocol is being prepared for submission to the US FDA and Australian regulators.
In the release, Algernon CEO Christopher J. Moreau stated: "We are very excited about having the potential opportunity to transition this ifenprodil COVID-19 trial into a Phase 3 study based on positive preliminary data… Pending approval, we would be included with only a small handful of companies globally working with a potential drug treatment at a Phase 3 level on this disease."
The Company believes NP-120 can reduce the infiltration of neutrophils and T-cells into the lungs where they can release glutamate and cytokines respectively. The latter can result in the highly problematic cytokine storm that contributes to the loss of lung function and ultimately death as has been reported in COVID-19 infected patients.
Comparables
*Algernon Pharmaceuticals (CSE: AGN; OTC: AGNPF) is a drug re-purposing company that investigates safe, already approved drugs for new disease applications, moving them efficiently and safely into new human trials, developing new formulations and seeking new regulatory approvals in global markets. Algernon specifically investigates compounds that have never been approved in the U.S. or Europe to avoid off label prescription writing.
Algernon has filed new intellectual property rights globally for NP-120 (Ifenprodil) for the treatment of respiratory diseases and is working to develop a proprietary injectable and slow release formulation. Learn more at https://algernonpharmaceuticals.com/
*Gilead Sciences Inc. (NASDAQ: GILD) is an American biopharmaceutical company that researches, develops and commercializes drugs. The company focuses primarily on antiviral drugs used in the treatment of HIV, hepatitis B, hepatitis C, and influenza, including Harvoni and Sovaldi. https://www.gilead.com/
Legal Disclaimer/Disclosure: While all information is believed to be reliable, it is not guaranteed by us to be accurate. Individuals should assume that all information contained in our article is not trustworthy unless verified by their own independent research. Also, because events and circumstances frequently do not occur as expected, there will likely be differences between any predictions and actual results. Always consult a licensed investment professional before making any investment decision. Be extremely careful, investing in securities carries a high degree of risk; you may likely lose some or all of the investment. Furthermore, it is certainly possible for errors or omissions to take place regarding the profiled company, in communications, writing and/or editing. Nothing in this publication should be considered as personalized financial advice. We are not licensed under any securities laws to address your particular financial situation. No communication by our employees to you should be deemed as personalized financial advice. Please consult a licensed financial advisor before making any investment decision. This is a paid advertisement and is neither an offer nor recommendation to buy or sell any security. We hold no investment licenses and are thus neither licensed nor qualified to provide investment advice. The content in this article is not provided to any individual with a view toward their individual circumstances. Baystreet.ca has been paid a fee of one thousand nine hundred dollars for Algernon Pharmaceuticals Inc. advertising from the company. There may be 3rd parties who may have shares of Algernon Pharmaceuticals Inc. and may liquidate their shares which could have a negative effect on the price of the stock. This compensation constitutes a conflict of interest as to our ability to remain objective in our communication regarding the profiled company. Because of this conflict, individuals are strongly encouraged to not use this article as the basis for any investment decision. By reading this communication, you agree to the terms of this disclaimer, including, but not limited to: releasing Baystreet.ca, its affiliates, assigns and successors from any and all liability, damages, and injury from the information contained in this communication. You further warrant that you are solely responsible for any financial outcome that may come from your investment decisions.